Hello TerryLove members,
I have this black particles flecks specs residue coming from hot water only all around the house.
There are copper pipes everywhere for hot and cold water
Black stuff comes in all faucets in the house only with hot water.
Please check pictures(click to zoom in) for more information.
Can you please tell me how to fix it?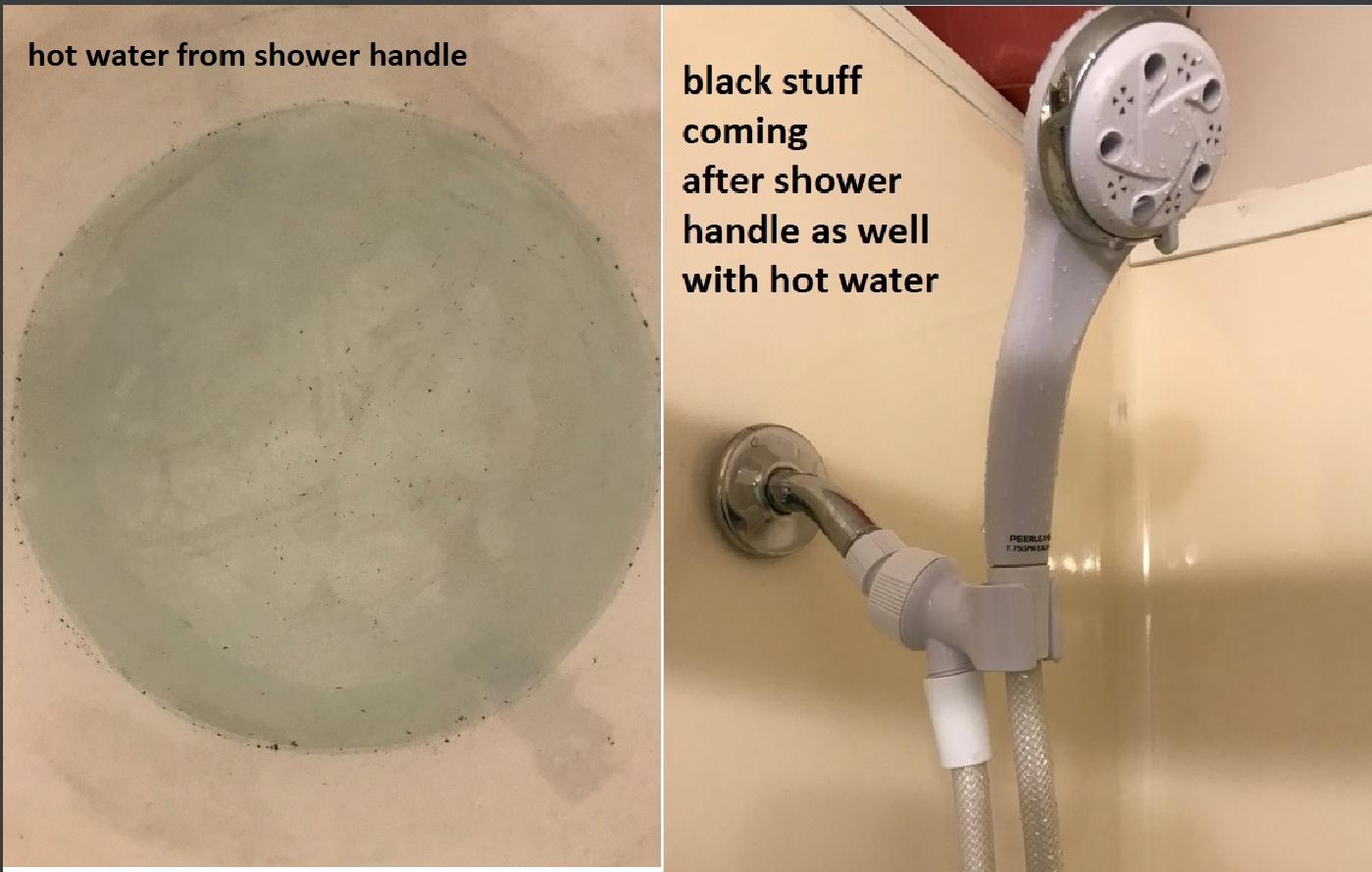 Thank you so much