Messages

3
Reaction score

0
Points

1
Location
Just had this amazing stack: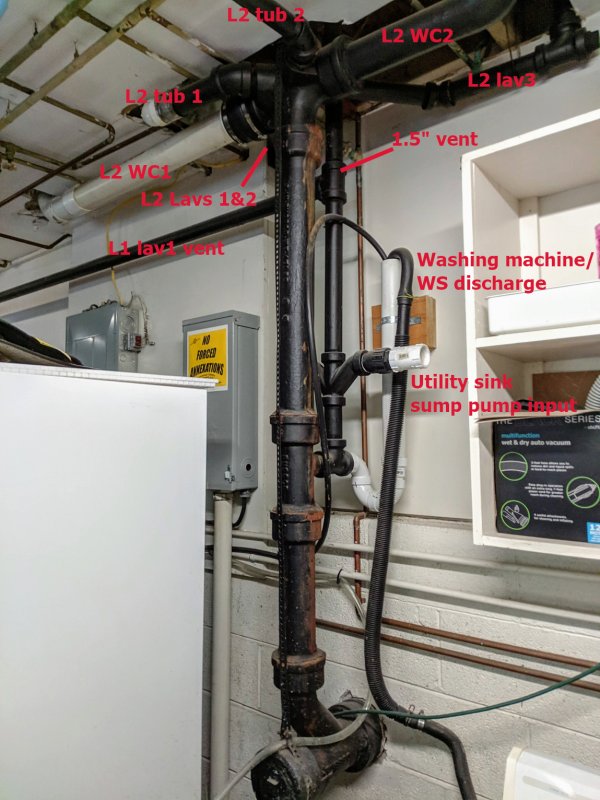 Replaced with this somewhat less amazing version:
I guess I have 3 questions:
The new setup now has the lav (kitchen) wet(?) venting into the drain line for lavs 1 & 2 on level 2. From reading it seems like that's not per code, is it? (I think Indiana is under IPC but not sure.)
Is my proposed setup for adding the utility pump output and vent correct, or should I be essentially reversing the locations of the vent and output (by extending the vent down)?
Is there any reason to make it this complicated relative to the original? I understand not replicating the crazy pseudo-manifold, but why not some more double wyes and such?
Thanks to anyone that can help.
Bonus quality electrical (and plumbing) work: