Hello everyone. First post. This forum has been really helpful so thanks in advance for anything you can provide. I wanted to get some feedback from everyone on this mapping of these drain lines. Couple of things to note.
1. I'm in Maryland which uses the IPC to my knowledge.
2. Everything expect the 3 in drain (labeled) is 2in lines sch 40.
3. I will have p traps on the end connectors but it was a pain to try and draw those.
4. This is just for the drain lines since running supply lines is much easier and straight forward in my opinion.
5. The drain line running down right next to the double ST is also a ST but I forgot to label.
If anyone wouldn't mind looking at my layout and giving feedback I would appreciate it. Let me know if there's anything I missed, anything that's not to code or doesn't make sense. Thanks for all the help so far. I uploaded the attachment for review.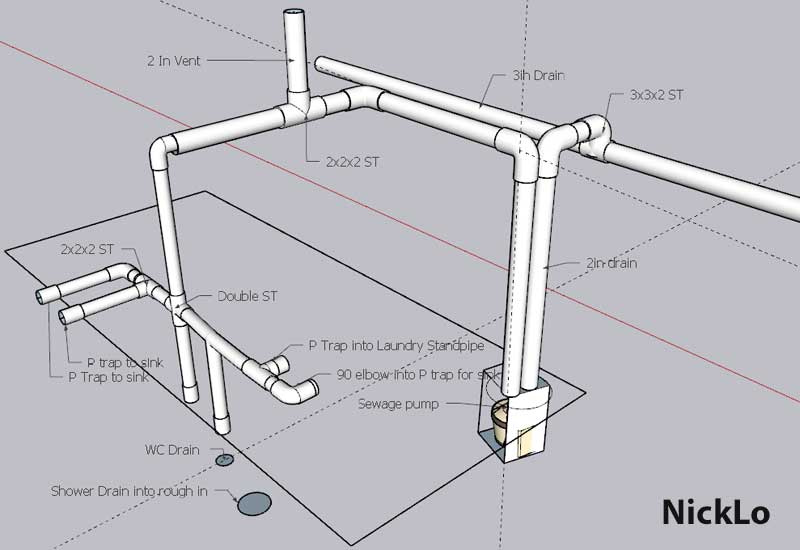 Last edited: