Messages

5
Reaction score

0
Points

1
Location
I'm installing a used gas stove and replacing the flex line it came with since it's not recommended to reuse and I think it's installed backwards: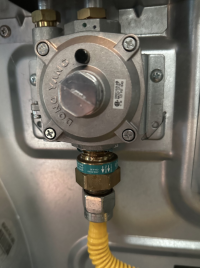 My questions are on hose size and using the Excess Flow Valve
Hose Size
This is the tag for the stove
Adding it all up, we're looking at ~84k btu max.

Per Brasscraft chart above, this would mean I would need a hose with ID 1/2" and the current one with green label ID 3/8" at 48" is dramatically under sized? Does hose ID actually matter since even if the flex line is really thick, wouldn't the fittings being narrower still restrict the max BTUs anyways?
Excessive Flow Valve
The shut off valve has a male flare end so it can connect directly with the flex line.
All of the gas flex lines now have an Excess Flow Valve which I would like to keep but they're all male ended. Do I need an adapter to use it with the flare shut off valve? I would prefer to keep the existing shut off valve.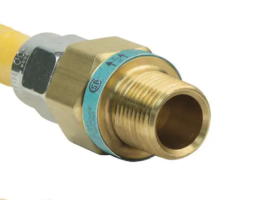 Alternatively, I did find a gas stove kit where the Excess Flow Valve has threads on the outside AND inside so it seems like it would work but want to confirm: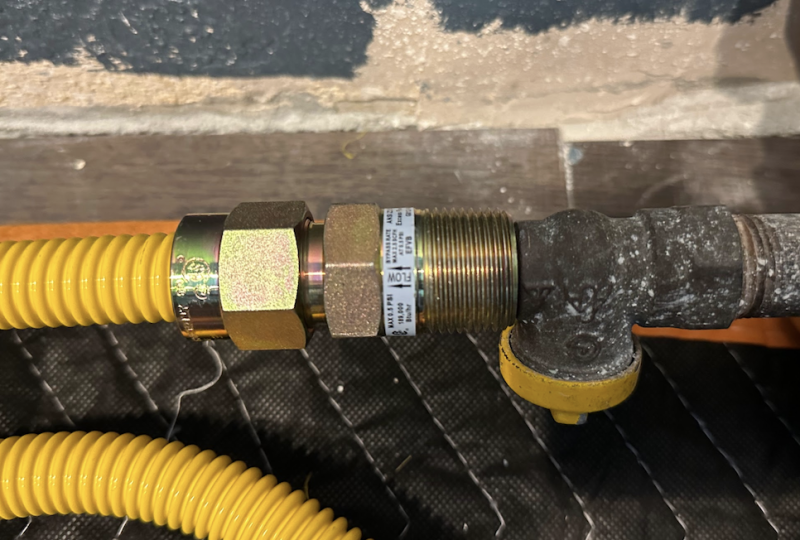 Last edited by a moderator: