House is in Fargo , ND. Built in 1947.
Cast iron sewer lines had to get replaced... so decided we might as well add two bathrooms and laundry drain line while we had concrete broke out. I am fairly confident I got under floor plumbing correctly laid out, but want to get this checked over before I start to prime and glue and call for inspection. Obviously, I still have to measure and cut to length a few pieces.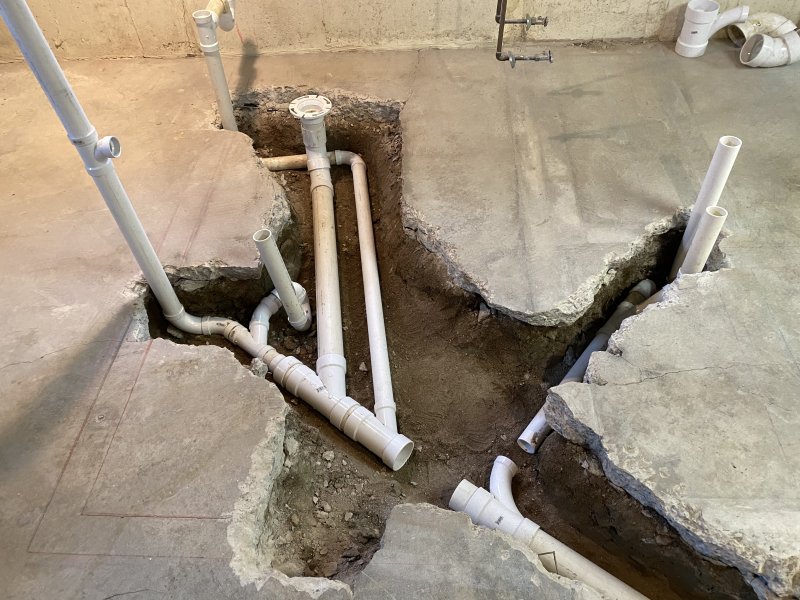 From left to right...1.) 2" sink wet venting a 2.) 2" Floor drain and 3.) Toilet with 3" drain line. 4.) 2" washing machine drain line and 5.) 2" shower drain with p trap and vent ( Ignore the copper water lines at top of photo, they will get relocated.)
Second bath is half bath with 3" drain and 2" vent. Sink drain for this bath will tie into the sewer stack, so nothing under floor.
A back flow valve will also be added to 4" main line close to where the drain exits the house