Messages

3
Reaction score

0
Points

1
Location
Hello all, I'm trying to find replacement handles for 4 widespread bathroom faucet levers and a tub diverter knob. One pair of levers is mounted on a bathroom sink, and the other on the tub. The fixtures are over 30 years old, and 3 out of 4 lever handles have broken off. At least one bathtub handle and the diverter knob are also leaking, so presumably o-rings (or something internal) would need to be replaced or repaired.
If anyone is willing to help answer either of the following questions, I'd really appreciate it. Pictures and measurements included below.
1) Do you have any idea about the brand, or suggestions on where we could find replacement handles that would fit on the stems? Spline count is 16 and the interior diameter of the handle cap (that fits on the stem) is approximately 3/8". Matching the exact design of the original handles isn't important, though we'd prefer to have handles that match one another and have a color (brushed nickel?) that is similar to the original color scheme.
2) Does replacing the handles but leaving the cartridges, handle bases, and diverter knob intact seem like a reasonable plan, or should we just start over and replace everything? The bathroom sink seems like it could be an easy fix if we could find compatible handles, since we can slip the existing handle caps on and off the stems easily with an Allen wrench. But if we'd have to search for a long time for matching handles, maybe we should just save time by having everything replaced. I'm not sure what's the best plan.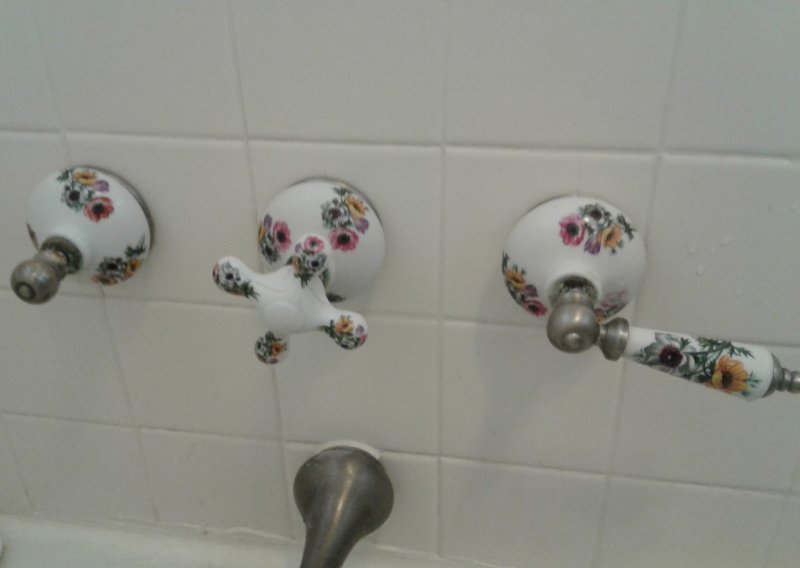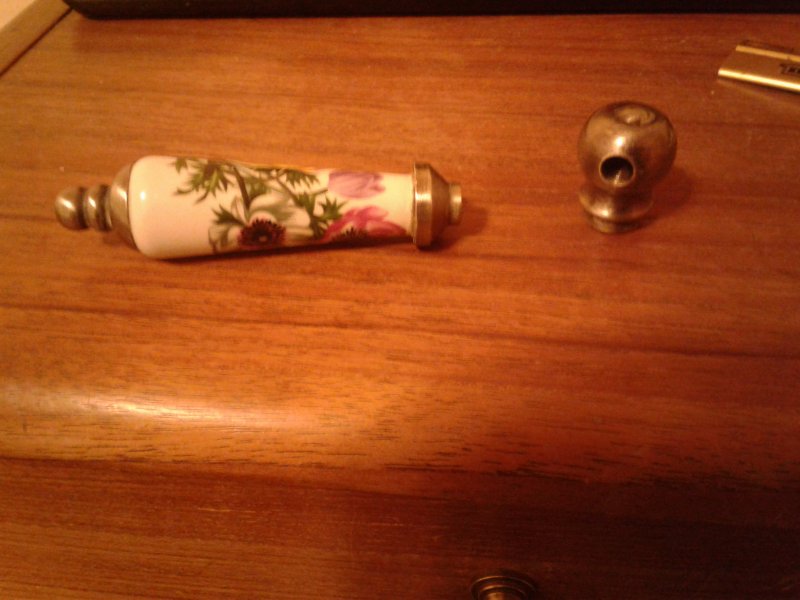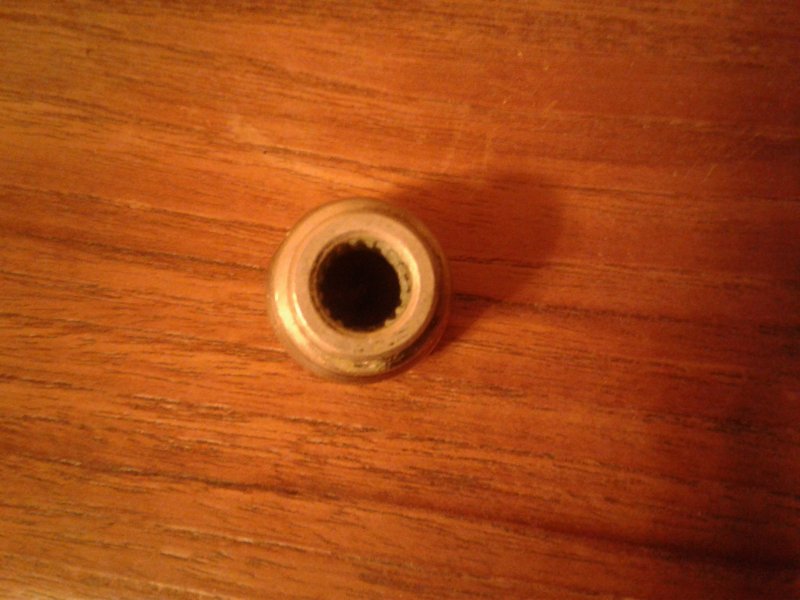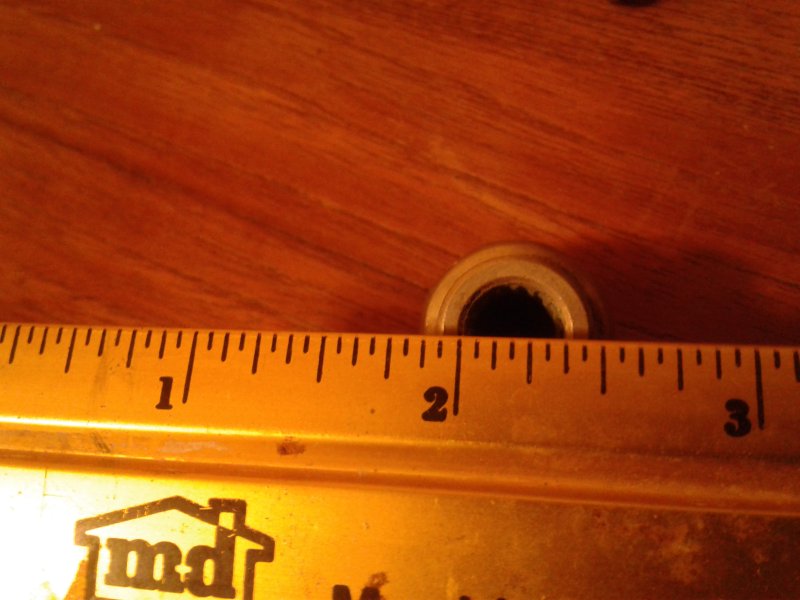 Thanks for your time!