The Plumbing Wizard
Staff member
Messages

29,948
Reaction score

3,446
Points

113
Location
Website
Here is a clogged and plugged sewer line that I found this week. The water was backing up into the tub with no movement. Previously this year I had pulled a toilet and had
Walt
run a snake down the line to clear it. He thought that I should add a cleanout outside the home for the next time. The line runs 250 feet to the common main. That was in the wet Seattle Winter. I was hoping that when the ground dried out I would find time to go back and install a cleanout. I didn't quite make it. I got the call things were backing up, called Walt and arranged for him to bring his snake the next day. I would beat him out there and install a cleanout for him to use. When I cut the line, this is what I found.
Pretty much packed with paper and stuff.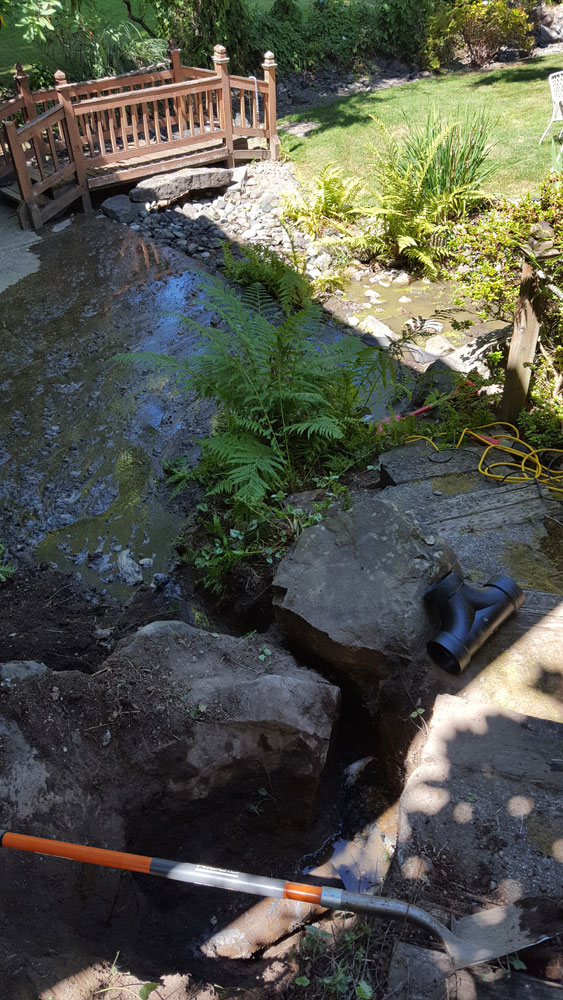 The overflow from the plugged line. Before cutting the line, I dug a path between the rocks for the water to pour past.
I think that whoever installed the rocks in the mid 80's must have done something funny with the line. The fittings were twisted and going uphill about 4". Walt's had a hard time pushing the snake through that mess where it joined the clay. Well, not hard but it did show up as a problem when the cable was going in. I cut the clay line down lower and made sure the new connection graded downhill all the way.
The OLD picture shows it with the double cleanout that I installed for snaking, and then the next day I changed that fitting out for a combo that pointed away from the house. We should be good for another 30 years I guess.
Walt Gillespie helping me to clear a line. This is something you want a professional to do. Walt does all my sewer jobs.
Last edited: