Messages

3
Reaction score

0
Points

0
Location
I've been working at this SOB for several days. I've been taking my time as this is new to me. I've already curled out the lead seal, and scraped/vacuumed out all the old oakum to a depth of 2"+ (bottom of the bell):
I've attempted to crack the clean out plug loose with my pipe wrench but with no success. I've used PB Blaster penetrating lubricant in hopes of working loose any cast iron corrosion.
Tapping with my mallet has not loosened it.
I'm a bit concerned about being too aggresive as the pipes are likely 60+ years old. I don't want to fracture it as it disappears right into the foundation; that's some pain I don't want to get involved with.
Ideally, I'd like to extract the clean out plug, and cover it with a Fernco fitting and ABS plug.
While extracting the lead and oakum, I've hit a piece of hard metal between the y-fitting bell, and clean-out plug fitting; is it possible it was spot/arc welded? It's damn-hard metal I've broken a few bits on; it doesn't look like or behave like oxidation. I think this metal might be the fuse that's restricting my extraction (difficult to photograph due to it's depth):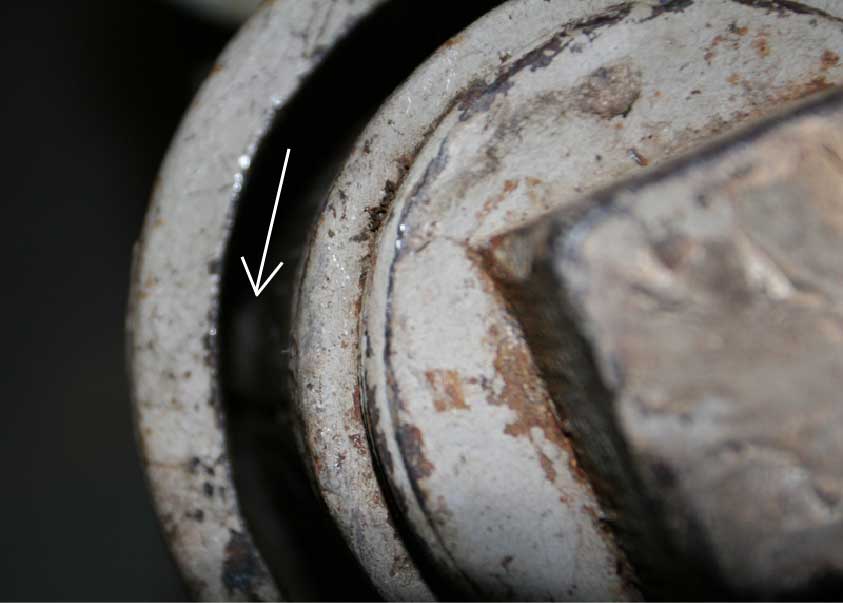 Again, I'm really timid about breaking this fitting.
I have no idea what the blocking in-wall looks like (if any) and have been considering strapping the stack to load-bearing joists in the sub-floor. I really don't want to demo the whole stack from roof to foundation; ack!
I would appreciate advice on my next course of action. Do I:
1. Strap the stack to load-bearing joists and plan on snap-cutting the clean-out Y out? Replace with a Fernco Y?
2. Try to sawzall the clean-out fitting or plug?
3. Do I need to enlist a plumbing professional?
The absolute last thing I want is to crack open the foundation floor...
Help?
Last edited by a moderator: