Messages

3
Reaction score

0
Points

1
Location
Hello,
I just had a reroute done to remove cast iron pipes but the plumber left one piece of wet vent under the lavatory. Given how invasive this has been, I asked if he could change out so I don't have to worry anymore. He said he does not recommend but I'm worried about it cracking or a tree root getting in like the other pipes they pulled out.
They also messed up and started to put my new clean out in the wrong place so they had to use a no hub connector instead of a pvc coupling. I'm worried it might be more prone to leaks but the plumber claims it will be fine.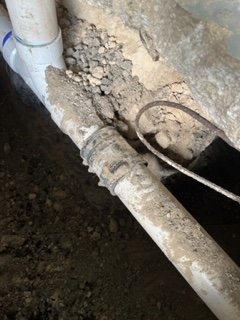 They also took out part of the vertical pipe to my kitchen sink but left a piece saying they don't want to mess up any more brick but I feel like at this point, they may as well just replace it all.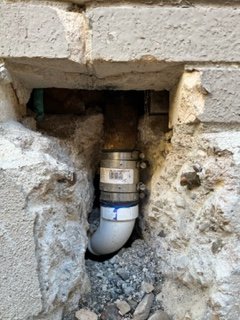 Curious if any of this is worth fighting to get corrected or if it will be ok. My primary concern is the wet vent because I assume it will require tunneling again if it needs to be fixed later on. Any advice or reassurance would be greatly appreciated.