Messages

4
Reaction score

1
Points

3
Location
I've got a well with black poly coming in and the plastic 90˚ elbow that makes the turn from the well to my inside plumbing has sprung a leak right at the intersection of the elbow. I've tried super glue (no dice) and melting scraps cut off one end with a hot knife (no dice). That said, the hot knife worked better, so I've managed to get the leak down to a drip I can live with until I can source a replacement elbow.
I'll attach photos that show a digital caliper with measurements. I can see that the elbow was made by APF in Canada so I'm guessing this is in metric dimensions, but I could be wrong. APF does not make plumbing fittings anymore (this may have been one of their one-off contract production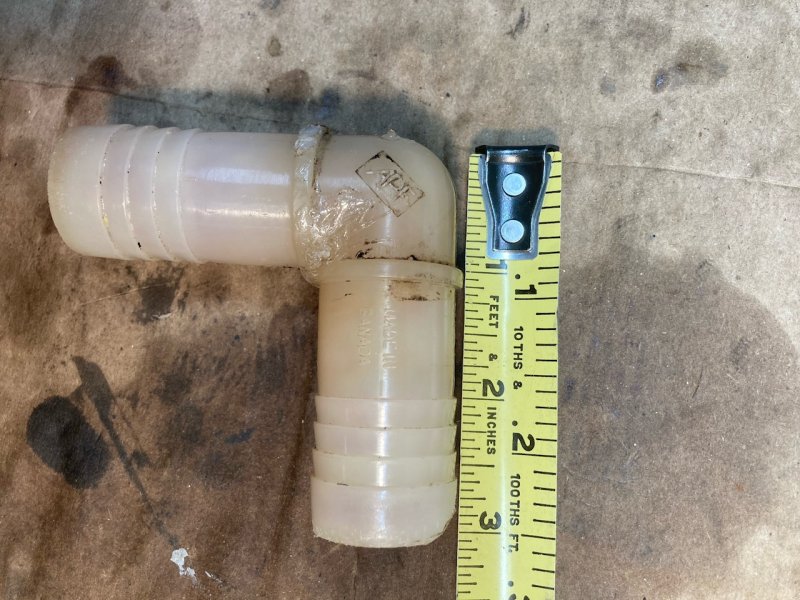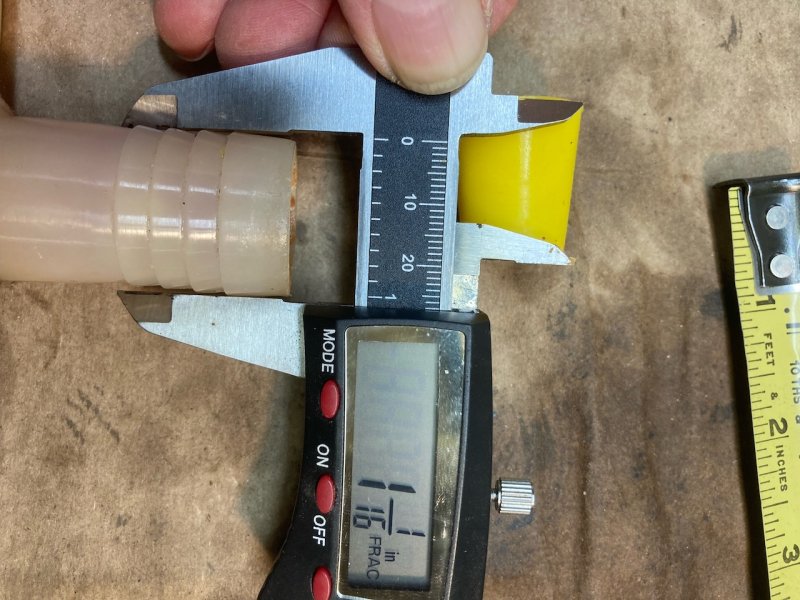 jobs) so their website was no help.
Note: I can NOT use copper, as I have fairly corrosive well water which eats copper for breakfast.