How many people would love to do just that with their bathroom! How many years have you looked at those old fixtures and wished them newer, brighter, cleaner looking. When I was young, I remember my mother trying to get my father to remodel the bathroom. Well, she got tired of waiting, and when he was at work one day, she demolished the entire inside of the bathroom! Boy was he surprised that night!

My father, being the analyzer in the family, hired an architect that came up with a dynamite plan and got a contractor to put together a really nice bathroom that made my mother proud..

If you can't wait to have a really nice bathroom, call me, I swing a sledgehammer as well as my mother and I love designing bathrooms!

What makes me different from other bathroom remodelers is that I have been a plumber since 1974 and love designing and remodeling bathrooms.


Call Terry Love at (425) 806-5683
(425) 806-LOVE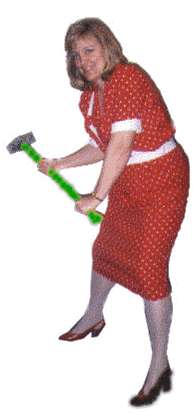 I love using all kinds of surfaces, tile, marblique, marble, vinyls. Faucets? All kinds! Put your plans for a bath in my computer and let the fun begin! Call today for a Free Estimate:
The Bathroom Page
Information you need about bathroom remodel.