Good evening, all. I'd appreciate guidance on how I should tackle my water situation.
We moved into a house in Plymouth, Michigan, about two years ago and this is my first time on well and septic. A kitchen renovation and other higher-priority projects consumed my time until now, but I've always had the water setup on my mind.
Current setup
I have an older 2500 Econominder softener that is likely original to the house (1991). The filter mounted on the wall is a GE Smart Water Chemical Reduction Filter.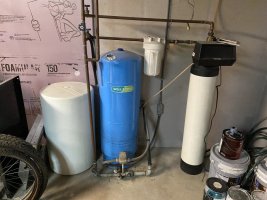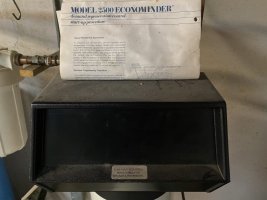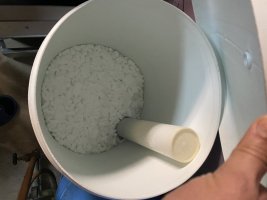 Test Results
I sent samples to the state laboratory and received the following results.
Concerns
1. The water leaves lots of mineral buildup on fixtures like shower heads and orange stains in the toilets, sinks, and showers.
2. The taste is definitely iron-y, with some other flavors occasionally peppered in there. My wife and daughters also complain about what the water is doing to their hair, whatever that means.
3. The brine tank consumes salt
very
slowly -- as in one bag of salt in 1.5 years with a family of five. I've poked down through the semi-melded-together mass of salt and it doesn't appear there is a salt bridge underneath it all. There is a few inches of salty water at the bottom.
Based on my reading here, it seems that these should be my actions:
- I may need to address the coliform, although we have been drinking this water with no ill effect. According to the state, it could have been contaminated at collection.
- I'm not inclined to replace the softener if I can get it to perform as it should. I'm thinking I should do an Iron Out wash of the mineral tank using the standard method of IO in the brine well. I'm hoping my resin beads are just so loaded up that this will immediately improve the mineral buildup and taste concerns. The alternative is to replace the resin beads in the mineral tank.
- It seems I should clean out my brine tank and start with new salt, but that's just a feeling and not based on any real expectation that this will solve anything. Mostly I just want to make sure everything down low looks fine.
Do these actions make sense. Should I start there and then reassess?