The Plumbing Wizard
Staff member
Messages

29,948
Reaction score

3,449
Points

113
Location
Website
Sometimes I will get a call about a leak showing up in a ceiling below a bathroom. What I find when checking with a moisture meter may be that it's right under the shower drain. Sometimes those drains were installed with plumbers putty, and over time it' loosens up, especially with people in the shower walking back and forth in the shower. One drain I like is the Sioux Chief JackRabbit with allows me to tighten up with a screwdriver. You don't always have access to thread on a nut using pliers after the shower base has been installed, so this is a God Send for a plumber.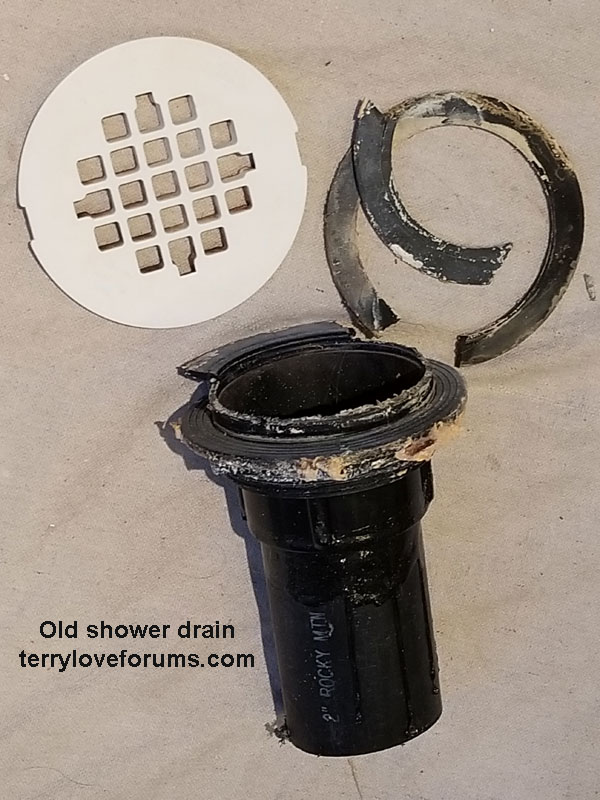 I was able to pull this one out by hand. Normally I start with trying to unthread the locking nut below. This one wouldn't budge.
Next I try sawing the inside, being careful to not cut into the pan itself, but looking to cut the locking nut below the pan. I often do that from above.
For some reason, this plastic drain was so weak, or I was so strong, I was able to pull it through from the bottom.
My new drain, installed with some clear Silicone, gets installed and a new section of pipe inserted through the drain.
The rubber donut in dropped into place. A little liquid soap helps it to slide over the pipe.
A bit of paper towel in the drain to prevent the tool from dropping down the drain. And yes, I've done that too. It totally sucks when you're that close to being done.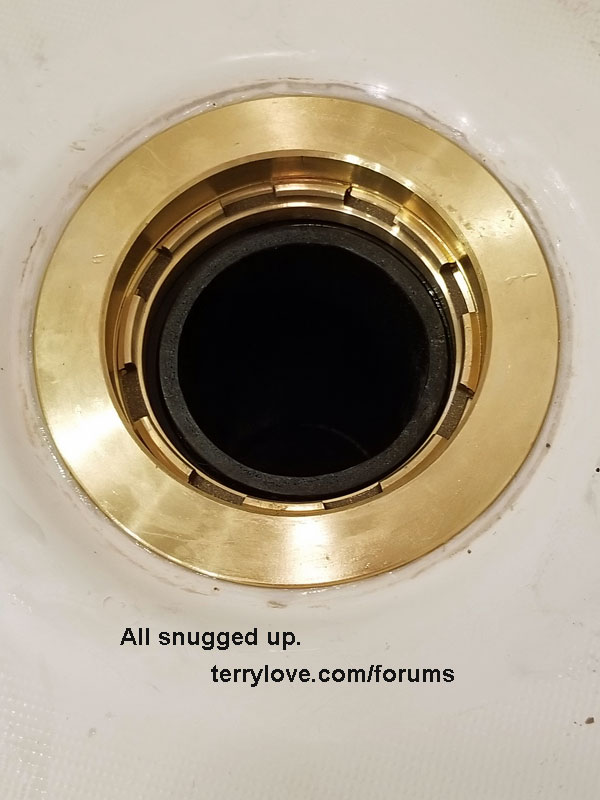 All snugged up and the paper towel removed.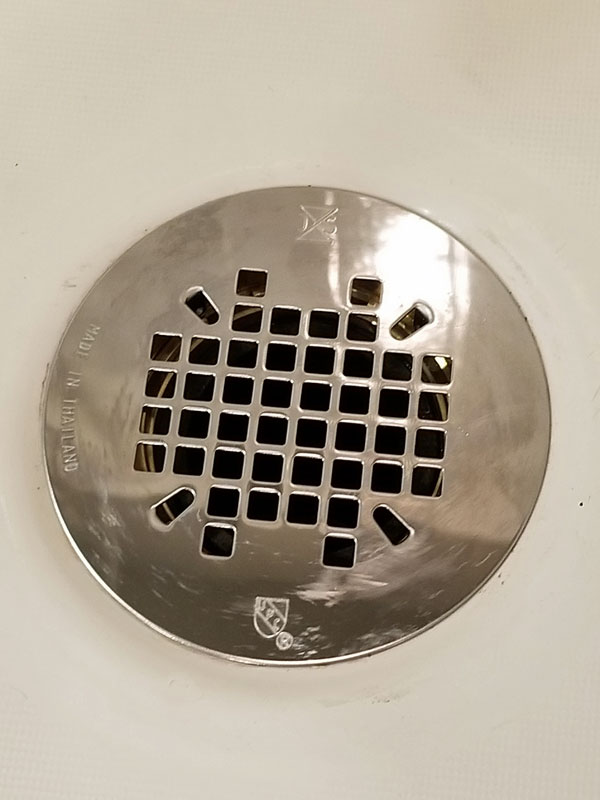 Pop on the drain.
A shielded coupling as part of the repair to prevent pipe shifting. You can see the screws that allow tightening. The white on the bottom of the p-trap was from where it had been leaking before. Now it's time for a ceiling repair. I'll let the Wall Doctor handle that one.