Messages

3
Reaction score

0
Points

1
Location
I'd like to think I'm not a complete novice, redid multiple bathrooms completely in other homes and never had one issue or leak, but this one has me stumped..
I did NOT touch the plumbing in the wall or vent, simply hacked it off outside of the wall to make it fit for new vanity. I get instant sewer gasses coming in as soon as I put the water on and let it drain, it's like it draws them out, definitely MUCH MORE when water is running vs sink sitting empty then you have to stick your nose to the drain to get a whiff of it, but while water is running you can be brushing your teeth and smell it 3' away...
The distance from bottom of sink to top of p-trap is 16" , I read that 24" is max so I'm out of ideas. Only other thing I can think of is to hack it all off which is fine and then stick with the small pipe diameter (1.25"? I forget) that's from the drain all the way past the p-trap and then increase to the 2" or whatever it is (been a while since I looked at it). would that help?
I also was given an advice of adding the air admittance valve, I know for sure that it wasn't there before, but I'm more than willing to try that if it would help. This vanity is on 2nd story with likely a long downpipe within the wall so maybe that's sucking out the water? we've owned this house for 20+ years though and never had that issue so I'm skeptical..
Thank you in advance for any help you can give me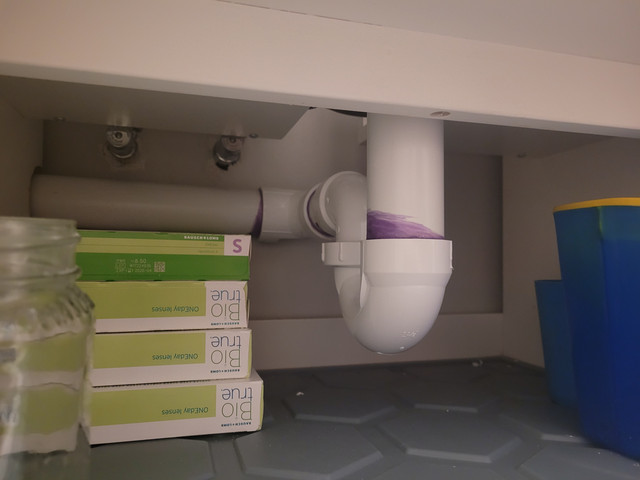 Last edited: