Messages

19
Reaction score

3
Points

3
Location
I have one plumbing vent coming out of my roof by the laundry room which ties into the drain going out to the sewer. Everything else connects underground to that drain going out to the sewer…but I notice in every bathroom (under every sink) there is an AAV.
In the master bathroom, I have two sinks and they only did one AAV under one sink.
Sink 1 - No AAV
Sink 2 - AAV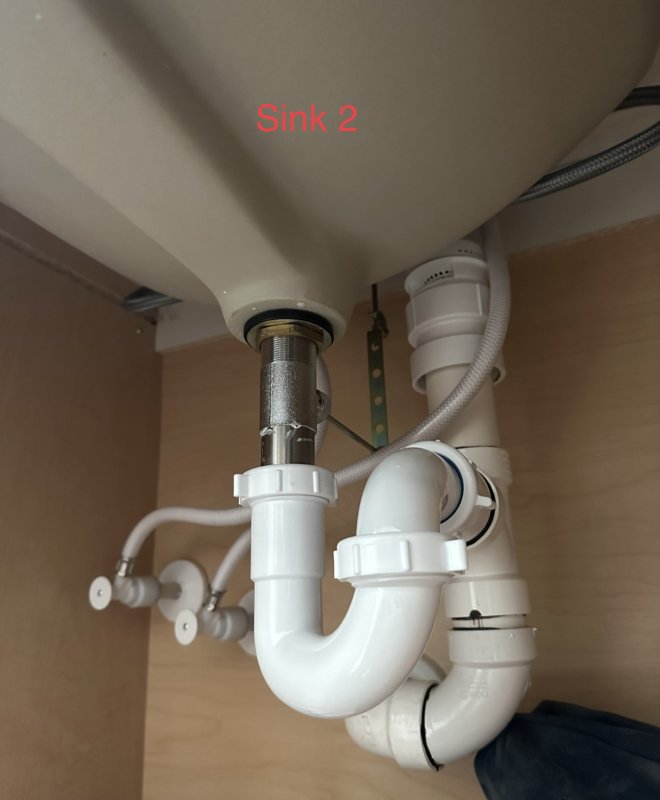 Here's a before and after (Shower, Sink 1, Sink 2, Toilet) showing how it's all tied into the main pipe going out to the sewer. Does there need to be another AAV on the other sink? Is it okay that there's only one AAV on Sink 2?
Any advice would be appreciated as I want to make sure my setup is correct.