Messages

3,179
Reaction score

170
Points

63
Location
Well, it looks like Toto is coming out with (but has not yet shipped) three new designs. (As with the original 1G, the stuff gets announced months before it is actually available.)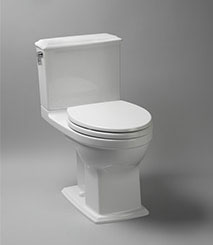 CST494CEMFG
A brand-new "
Connelly
" toilet, which will be "Dual-Max Cyclone" (.9 and 1.28) like the Maris floor-mount.. The Press Release says "skirted bowl" but it doesn't look like a typical Toto skirted (those look like closet bolts there), so who knows; also, the trapway looks kinda short, but I guess we shall see...
• Dual-Max® Cyclone® fl ushing system, high efficiency (1.28GPF/4.8LPF & 0.9GPF/3.4LPF)
• Dual flush function
• Elongated bowl
• Universal Height
• Close coupled bowl and tank set, less toilet seat
• SanaGloss® ceramic glaze minimizes debris, mold and bacteria from sticking to porous, ceramic surfaces
• Chrome trip-lever
• 12" Rough-in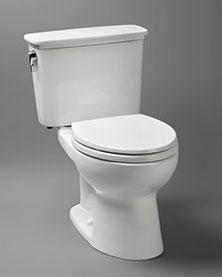 A hard-to-get-used-to new tank for the original Drake 1.28 version.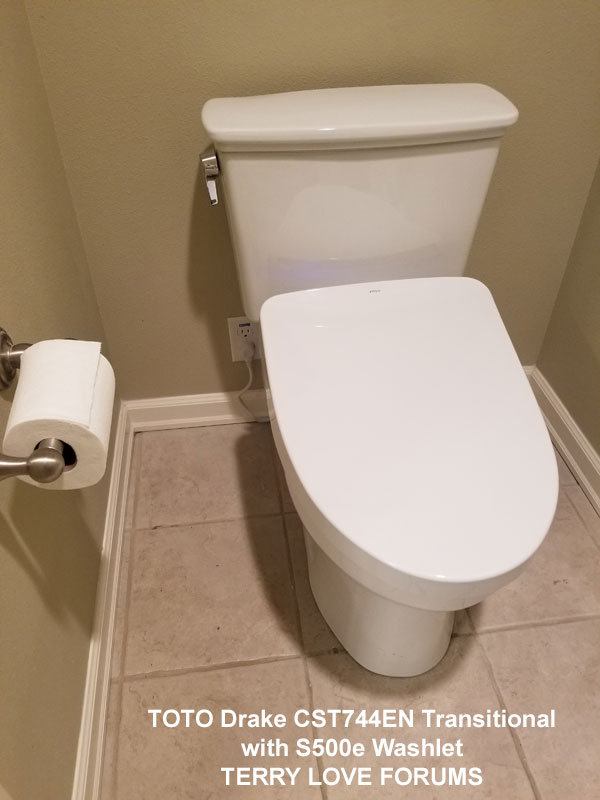 Upon further review, it appears that Drakes with this new tank are available to be ordered, if not heavily in stock at many places. The MSRP is about $30 more than the unit with the old tank. The new model numbers are the same as the old model numbers, with the exception of an "N" added to the model. So, whereas the elongated original Drake with the old tank is CST744E in the 1.28, the elongated original Drake with the new tank will be CST744EN. And so on. They are also making a version of the new tank with a right-hand trip lever, but it's unclear whether they will be making the bolt-down lid, insulated tank, etc.
SPEC SHEET FOR CST744EN
Whereas the tank was model number ST743 for both the CST744E (elongated) and CST743E (round) -- i.e. there was no ST744E tank -- the new tank has been given model number ST744E for use on both the round and the elongated bowls.
One other oddity about the new tank is that the spec sheet now claims that the space between tank and wall on the Round Drake is between 5/16" and 1" and on the Elongated Drake is between 1/2" and 1-1/8". That's a huge variance, well beyond any kiln-error numbers. As you know, the CST743E tank regularly left 1" to 1-1/8" between tank and wall, allowing this toilet to be squeezed in on irregular rough-ins. I don't know what the point of that spec is, except perhaps to suggest that if you back the most-protruding portion of the base against the wall, there will be 5/16" behind the tank, and otherwise a full inch? It's really quite unclear.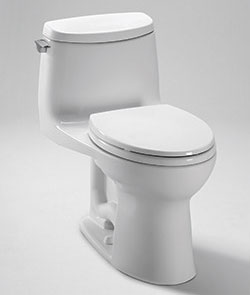 An Ultramax II that uses only 1 gallon per flush (like the Drake II 1G).
http://www.totousa.com/Press/PressReleases/UltraMax1G.aspx
Note that Toto feels compelled in its press release to slam the pressure-assist technology, implying that it is dangerous. A little over-the-top stuff from the marketing department, I think.
http://www.totousa.com/ProductDetail.aspx?ProductID=1285
Last edited by a moderator: