The Plumbing Wizard
Staff member
Messages

29,948
Reaction score

3,446
Points

113
Location
Website
I have been noticing that some of my customers with Moen kitchen faucets have had issues with the leaking 1255 cartridge. For some I've gone back several times. Moen now has a kit they send out that helps to keep the cartridge from loosening and therefore leaking.
The is the kit.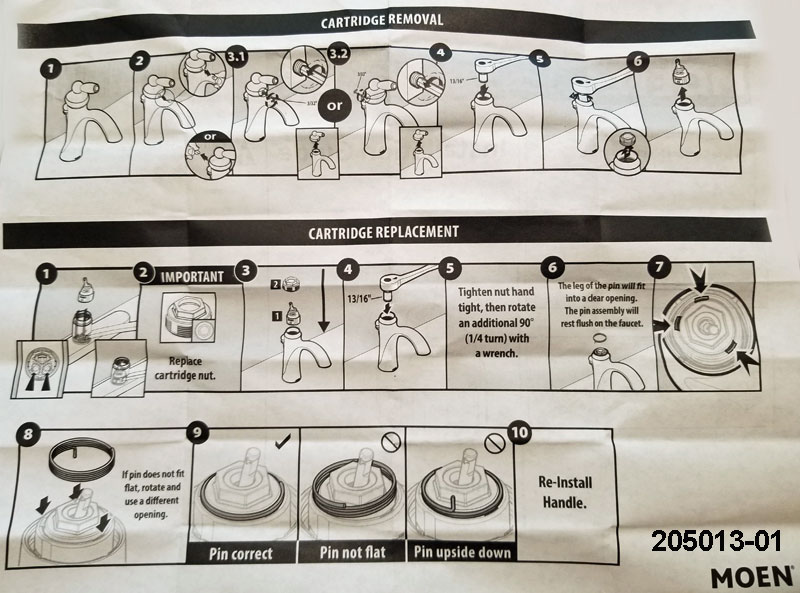 Once the water is turned off, the top nut can be removed with a 13/16" socket.
The new cartridge gets dropped in, the new nut gets spun in hand tight, and then rotated and additional 90 degrees, (1/4 turn)
The leg of the pin will fit into a clear opening. The pin assembly will rest flat on the faucet.
If the pin does not fit flat, rotate and use a different opening.
Reinstall handle.