Messages

7,069
Reaction score

453
Points

83
Location
I've got one of the HRVs that has a safety warning where the blower motor bearings fail and the unit catches on fire. The following explains it.
The manufacturer's band-aid fix was to provide the following inline fuse so that it will blow when the motor fails rather than come good for a terrible motor design.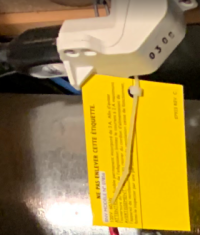 We the end users are on the hook to replace the motor every few years or take it apart frequently and oil the motor bushings. The unit has fragile components so every time I take it apart to oil the motor I end up breaking some other part. It's to the point I dread having to take it apart yet again. This thing is a real POS and time to replace it.
I asked the original installer to propose a replacement that hopefully has the same or similar layout of the ports. I have two ports on the left side go to the outside and the two ports on the right side go to the living space.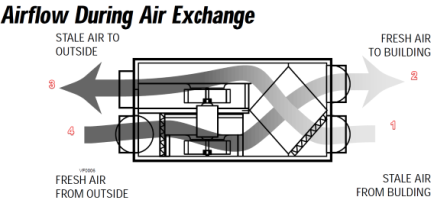 What was offered has some ports on opposite sides.

I also was hoping to be able to reuse the control wiring in the walls but have my doubts that will be possible. I have a four conductor cable going from the HRV to the nearest bathroom where I use two of the conductors connected to a mechanical crank timer. The four conductors then go to the next three rooms where there are also crank timers. The timers are all wired in parallel to the same two conductors.