Messages

65
Reaction score

5
Points

8
Location
I am looking for advice on how to proceed with fixing this regulator. We currently have street pressure inside the house. I rotated the screw both directions a while back and don't remember which way lowered the pressure. I think left turn. But the change was not enough and water leaks from around the screw if it is not set all the way tight.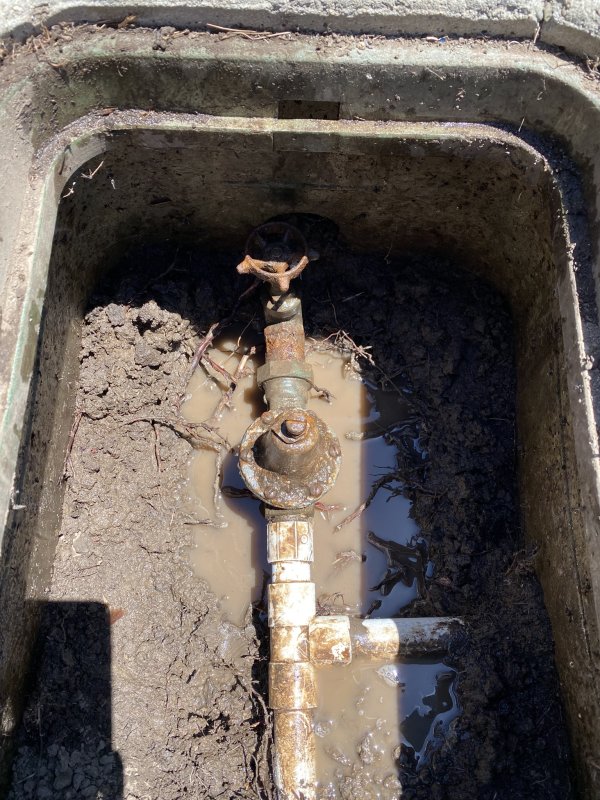 things look corroded.
The gate valve worries me a little but it turns well on and off, with a little water seepage around the stem when not fully opened.
I am considering rebuilding the pressure regulator instead of attempting to replace, but again the screws holding the body together look like steel and are corroded.
I could not identify this model of regulator Maybe Watts, but not sure
and is this a galvanized steel nipple used between the valve and regulator?!? and buried in ground. What was the installer thinking?
And the cherry on the sundae is that these fancy planters have been built around the original handhole.
I have had a plumber look at the problem and they recommend removing everything and starting over. Probably that is best, but the pipe tees off right at the beginning and I am not sure where both legs go.
Last edited: