Messages

4
Reaction score

0
Points

1
Location
Hi there,
This is my first post here and I'm hopping someone can help me figure this out (I'm loosing sleep over it for 3 days already
)
I replaced my sink as part of a kitchen remodel.
I Went from a shallow double bowl sink to a single bowl 10 inches deep.
To make matters worse, instead of being in the center, the basket is placed towards the back of the sink.
Why I did that? Simple: the guy at the store (selling the cabinets) told me to just "choose a sink" so why not get the nicest one?
Anyway, now I'm faced with 2 problems:
1- Garbage disposal is too close to drain line so it cannot come out of the wall straight.
2- Garbage disposal is "almost too low".
I came out with a few solutions that you can see in the picture.
Nothing is glued or installed in there, even garbage disposal is just hanging so it may go up 1/4 " after properly installed.
These are the things that are bothering me:
1) As far as height goes, if you consider gravity I don't think it is going to be a problem, is it?
The bottom of the disposal outlet is a little bit higher than the bottom of the drain pipe so... should I be concerned it won't drain?
2) Is it ok to add a 2" to 1-1/2" reducer right there in the wall (where there is a tee) or do I have to come out with 2" and somehow reduce it after the cleanout, as it was before when there was plenty of space?
3) The drain line cannot come straight from the wall. Is that curve ok (see pics)?
4) As for the ptrap, as you can see in the pics, the only way I can make it work is by bringing it down about one inch. I know this is not how it is intended to work be but will it cause me any problems?
5) Final question: do you see anything that could be considered a code violation?
Trying to consider my options before I have to call someone to start breaking things.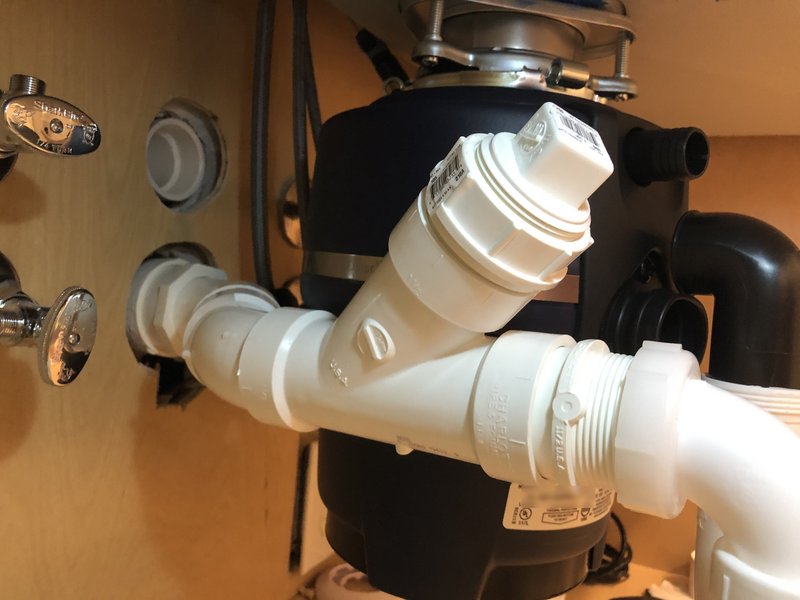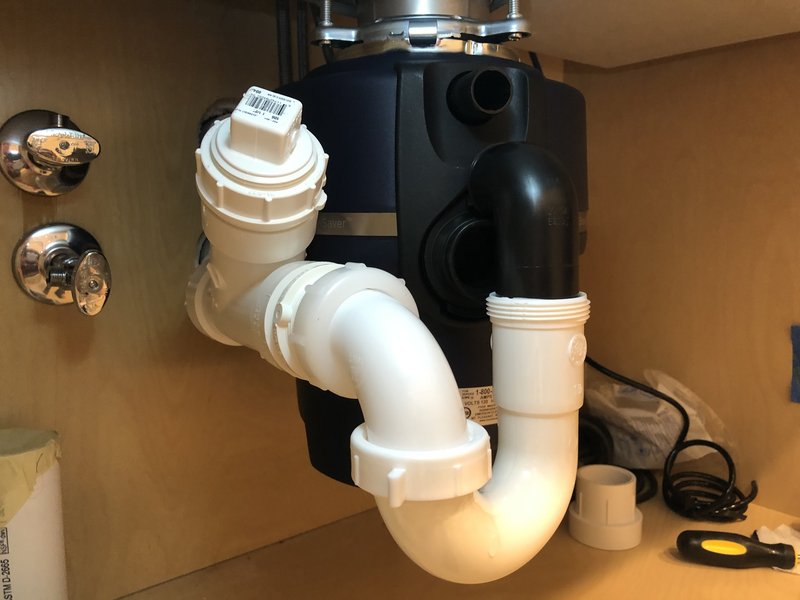 Thanks in advance.