Bothell-Kirkland
(206) 949-5683
Seattle



Terry Love's Report on low-flow toilets
If you have plumbing questions or just want to post a comment on the bulletin board, click here!
Order Plumbing Services and products


(425) 806-5683
Bothell-Kirkland
(206) 949-5683, Seattle
toll free, 877-808-5683


Ever on the lookout for Northwest architectural ideas for my website, imagine my pleasure at being invited to the Gates Mansion to see some of the innovative plumbing. Expectations high, Mr. Microsoft himself met me at the door.
the Gates Mansion story
Popular places to go here are the bathroom page, kitchen page. #1 rated toilet.
Wa State Contractors License #LOVEPR*088PZ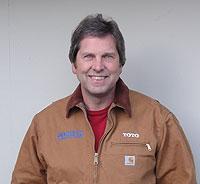 Terry Love

Toilets repaired and replaced
Water heaters
Kitchen sinks and faucets
Replace outside faucets
Fix leaks


site designer, Terry Love (425) 806-LOVE (425) 806-5683. Heart logo is a registered trademark
Auburn, Beaux Arts Village, Bellevue, Bothell, Carnation, Clyde Hill, Covington, Des Moines, Duvall, Enumclaw, Federal Way, Hunts Point, Issaquah, Kenmore, Kent, Kirkland, Lake Forest Park, Maple Valley, Medina, Mercer Island, Newcastle, Normandy Park, North Bend, Redmond, Renton, Sammamish, Seatac, Seattle, Shore Line, Snoqualmie, Tukwila, Woodinville, Yarrow Point
Bothell, Brier, Edmonds, Everett, Lake Stevens, Lynnwood, Marysville, Mill Creek, Monroe, Mountlake Terrace, Mukilteo, Snohomish